Visit the URL: https://purchase.artdynamix.com/clientarea.php and navigate to the account tab.
Open the dropdown and select 'Forgot Password'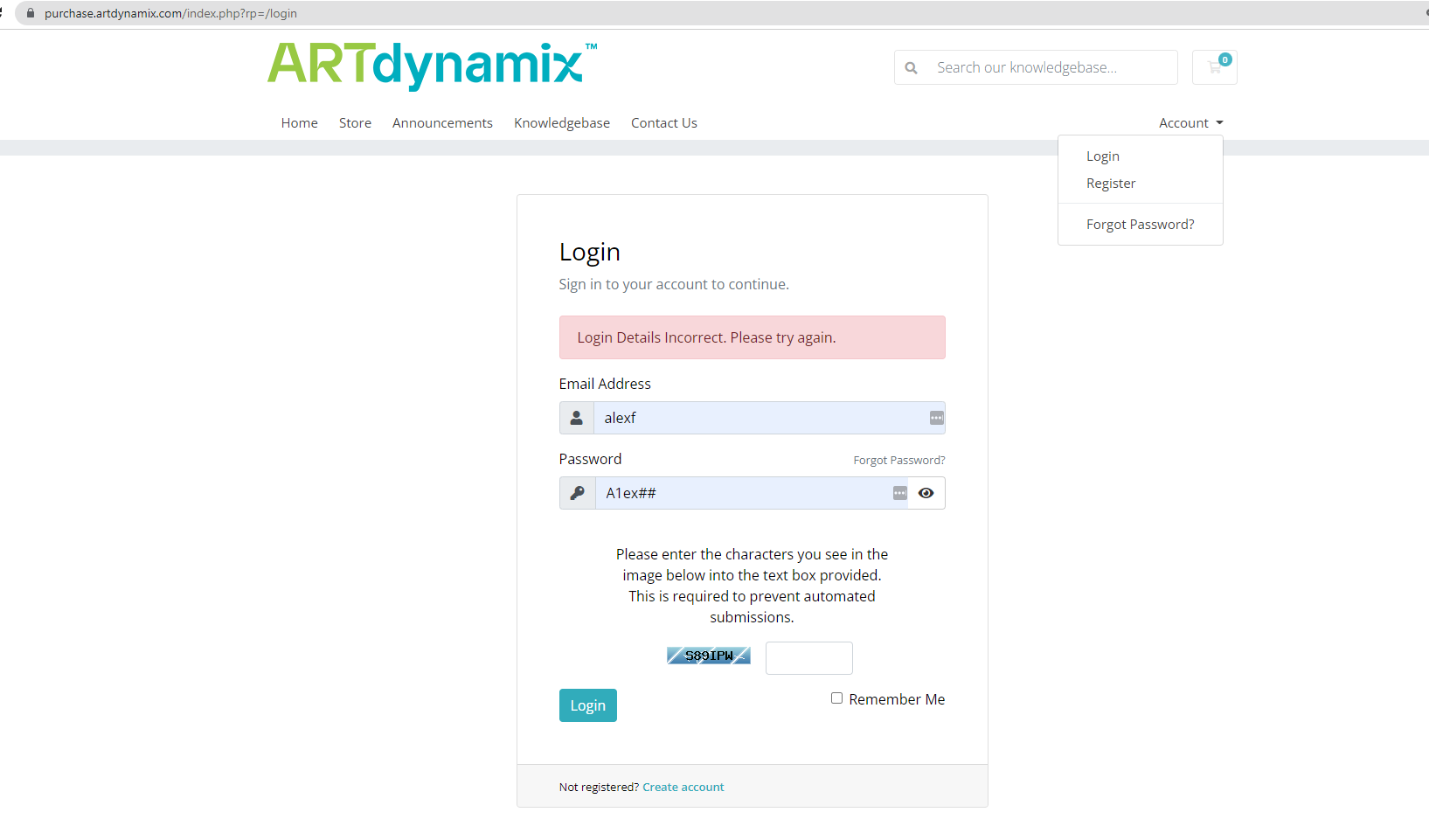 Enter your email and press submit.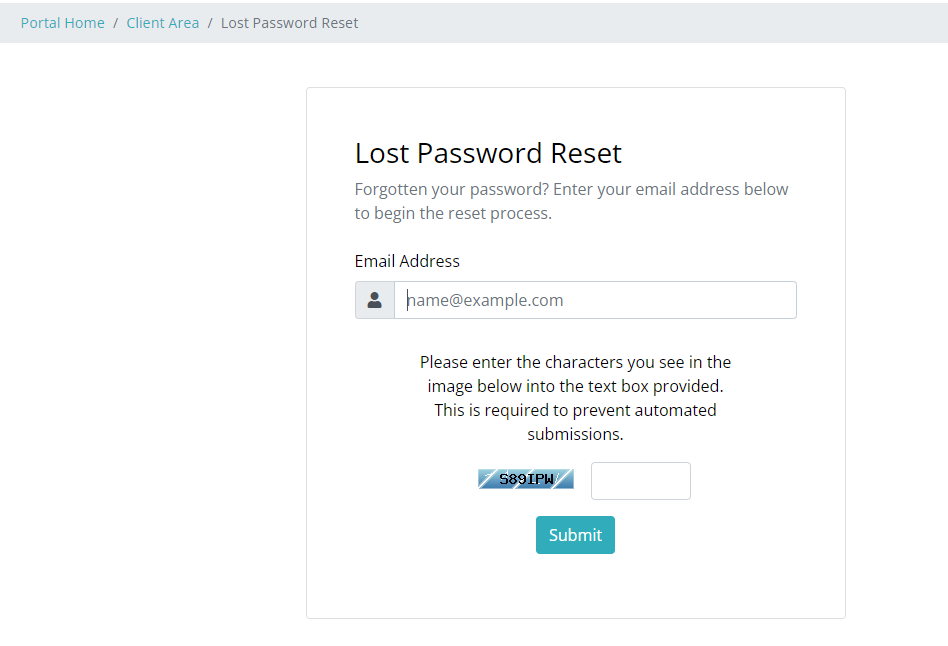 Navigate to your email. If you don't see an email right away, check your spam folders. Click on the reset password link.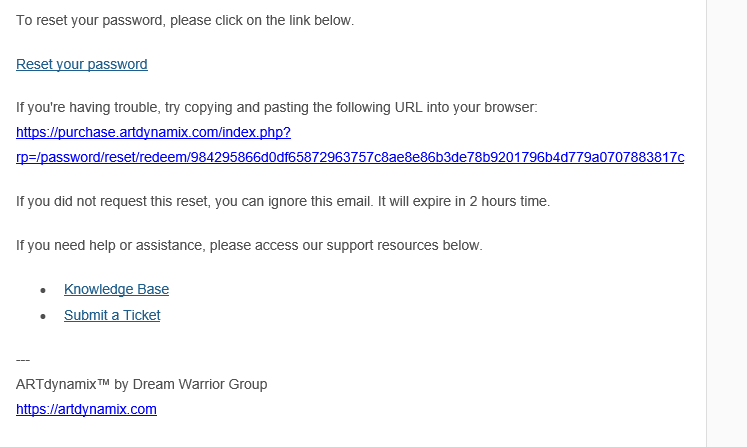 Enter a new secure password and press 'Save Changes'. Then sign in with your user email and new password.