The Customize theme section of the ARTdynamix lets you manage your website with prospective themes for the users. When you click on 'Customize Theme' button and it takes you to customize theme page where you can customize the theme according to given data.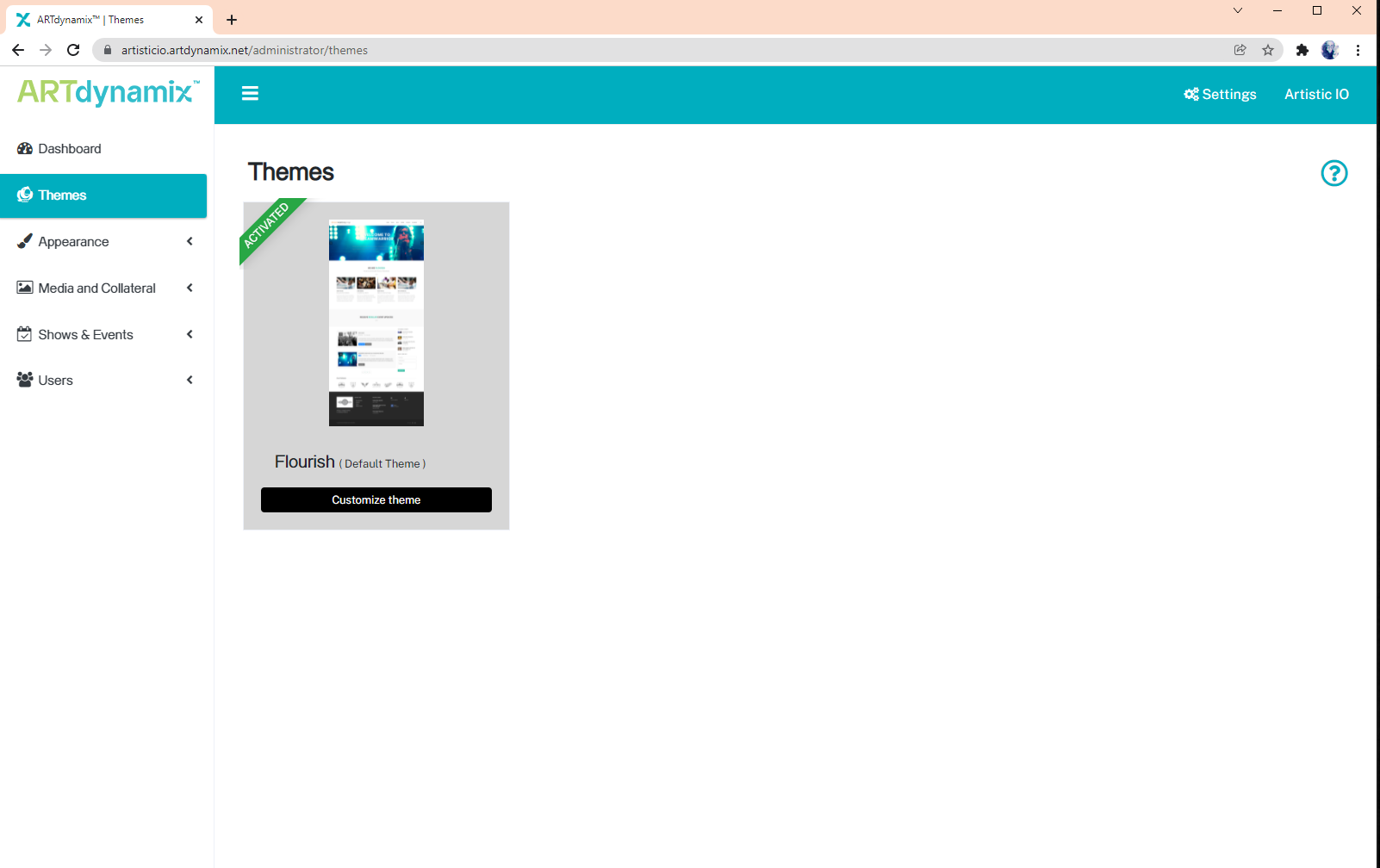 Once you navigate to the active theme, you can change the appearance of your site by choosing your colors and fonts then set up your header and footer. You can check your changes in real-time by visiting your site URL.
This tab displays an overview of the customize theme. It shows:
Global: This contains all the colors and fonts for the content to make the theme of your own choice by selecting the colors and fonts.
Header Builder: This contains the General and Menus header/title for ARTdynamix.
Footer Builder: This contains the footers for General, Contact, Quick links, Social links of ARTdynamix .
Custom Builder: This contains a predefined set of dependencies. Out of this repository, distribution files can be generated through the build process.
Page Setting: This contains general settings of the page.
Gallery Layout: This contains the basic layouts for show detail and media pages.